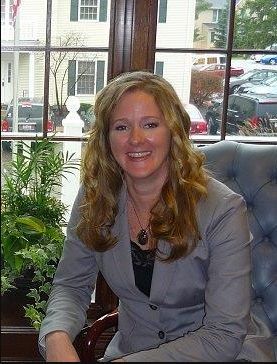 Lindsay Nickolls
Licensed to Practice Law in Ohio and Michigan
Education:
Juris Doctor at Cleveland Marshall College of Law
Master of Social Work at University of Michigan
Bachelor of Arts in Psychology at Pennsylvania State University
Certifications:
Certified Guardian Ad Litem
Certified Mediator
Current and Past Memberships/Committees/Recognitions:
Ohio
Member of the Ohio State Bar Association
Member of the Cleveland Metropolitan Bar Association
Member of the Lorain County Bar Association

Selected to Rising Stars

 2013 & 2017
Michigan
Nominated as a Rising Star in the area of Family Law in 2010 & 2011
Served on the State Bar Character and Fitness Committee
Served as Publications Director for the Washtenaw Women's Lawyer Association
Served as Co-Chair for the Washtenaw Family Law Section
Member of the Michigan State Bar Association
Lindsay Nickolls' career as a child and family advocate began during her master's degree studies in social work at the University of Michigan. She counseled children and families using "love and logic" and other solution-focused techniques to help them deal with divorce, substance abuse, domestic violence, delinquency and other issues. To advance her goal of becoming an advocate for families in crisis, Lindsay pursued a career in law, earning her degree from Cleveland Marshall College of Law. She has used both her degrees to focus on her practice as a family law attorney, mediator, parenting coordinator, guardian and estate planner. The combination of law and social work gives Lindsay a unique perspective on domestic, elder and estate planning matters. Although she has been trained as a litigator, her experience has convinced her that mediation is a more effective, less contentious forum, allowing people to come to a resolution best suited to their personal and family goals. As both an advocate and educator, Lindsay keeps her clients informed, and also encourages her clients to ask questions and educate themselves on possible outcomes. True to her social work background, she works with individuals in making informed decisions that are in the best interest of both the individual and their family. To schedule a confidential phone consultation, call 440-710-0988.